How to Generate Leads with Webinars
In this blog, I will outline the formula that successful brands use to turn leads into sales with webinars.
"Webinars have proven to be a successful driver of leads and sales. I expect the number of brands conducting webinars is going to increase in the years to come. Be sure to pick a topic that people will find hard to ignore. This is what will differentiate you from your competition this year and beyond. Not only that, but you must always offer and deliver educational or business value at the same time. Make sure your audience goes away armed and ready with the knowledge and tools they need to act on your advice."
Commerce Trends for 2018: #1 Personalization in B2B
It's critical for B2B companies to create immersive, contextual commerce experiences—as personal as a sales rep, but with much wider reach
Must-Have Tools & Tactics: B2B Marketers Share The Solutions & Strategies They Are Prioritizing For 2018
Resolutions are one thing, but planning out and developing real-world marketing strategies for a New Year are different ball games. So, what are the top tools and tactics for today's B2B marketers?
We asked 10 top practitioners what their must-have tactics and tools were for 2018. The responses represented a wide range of business priorities and cutting-edge solutions marketers are prioritizing to better engage B2B buying groups — from experimenting with live video and intent monitoring to developing omnichannel marketing strategies.
Are Writers Expected to Do SEO? New WordPress SEO Tools to Support Content Writers – Bruce Clay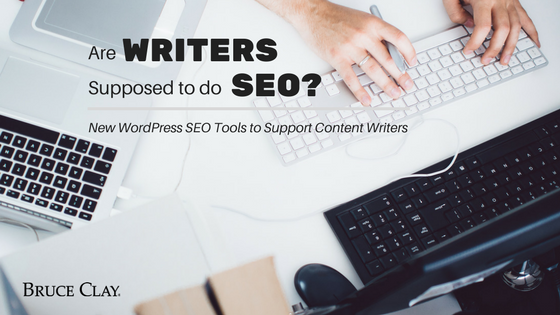 Original content is hard to produce in the era of content overload so writers have adopted data-driven SEO practices to achieve ROI.
"Writers should be equipped with tools that help them make informed SEO decisions along the way to making relevant, optimized content."
Direct Mail & Email Marketing Workflow Templates | Sales Hacker
The following stats, facts & best practices support the wisdom of integrating direct mail into email marketing campaigns for incredible outcomes.
13 Trends That Will Change How You Market Your Business in 2018
Let's take a look at these 13 trends that will unfold or become more prevalent and will impact the way you market your business in 2018.
"The beginning of the year is often the time we begin to revamp our marketing strategies to increase our ROI. Before you dive into that process, take a moment to review the following trends that have either started the year off with lots of momentum or have promising potential. Here's what you need to know before you start implementing changes to your marketing strategy in 2018"